The products we supply can be divided among the following core categories:
Abrasives/Cutting
Electrical/Lighting
Equipment
Fasteners
Food Service
Hand Tools
Hardware
HVAC
Janitorial Maintenance
Lubrication
Material Handling
Office Products
Painting
Plumbing
Power/Pneumatic
Precision Tools
Safety
Tapes/Adhesives
Welding
We've compiled a list of some of the major manufacturers that we currently do business with. What we have displayed is only a fraction of all vendors that Bogucki Enterprises includes within its supply chain.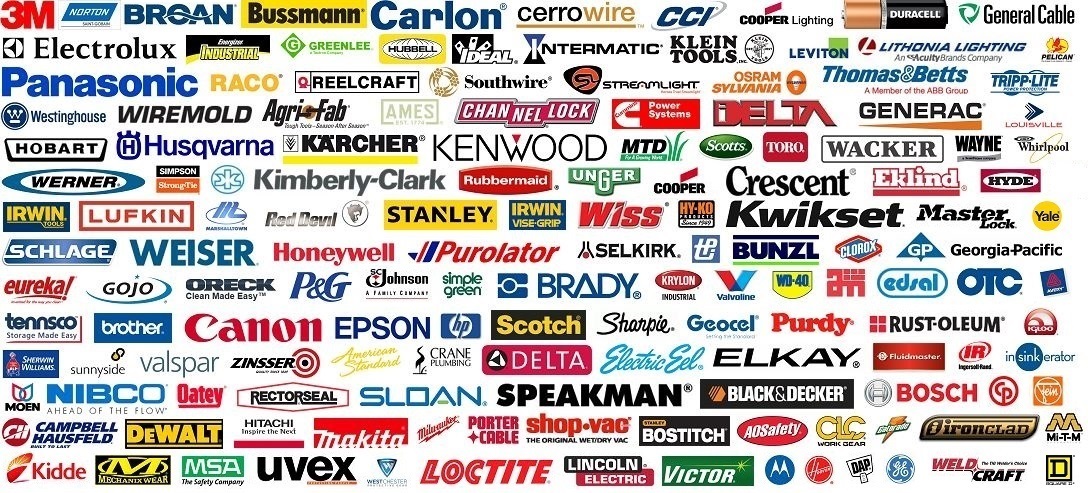 Click here to view more vendors within our supply chain.